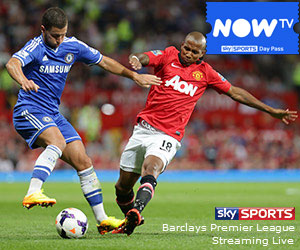 Watch Live Football Online
How to watch live football online on your PC, including free p2p live streaming links.
Most football fans would argue that following their favourite team to watch live football can be at times, hard work, especially when the main TV stations are regularly opting to show the biggest 4 teams live in each league week in week out.
Not only this it can be expensive, with BT Sport now showing 50 matches on a subscription basis for a monthly broadband fee, as well as Sky Sports owning the majority of live league matches in the UK which can rise into hundreds of pounds to subscribe to watch live football.
Watching Live football online is an option that most people overlook when looking for how to watch live football, as the prospect of setting the match up on your PC tends to put most people off, and others are often worried about paying a fee for a one-off service.
But you needn't be worried - we have partnered with a very successful and reliable service and our users have been very happy with the quality of matches that they have watched online - if you are not satisfied you can get a full refund back within 3 days!
There are ways to watch live football for free online, check out some of the links on the right for more information about this, some of the free live football feeds are actually quite good, but they have limited access to football competitions and teams.
Take a look below at some of the upcoming live football matches that are available to watch online and on TV. This week we are featuring the English Premier League, with the new 2014 season fully kicked off. To arrange to watch one of the matches below, or any throughout the UK and Europe (including details on how to watch live European football) click on the link above.