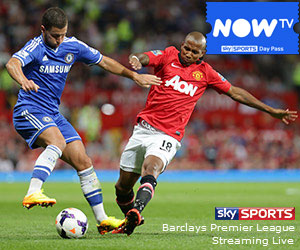 Football on Sky Sports Tonight, Tomorrow and this weekend
Live Football on Sky Sports is the home of live Premier League Football in the UK. With access to 128 Live Premier League matches on Sky Sports TV for the 2019/20 season. Sky Sports remains the biggest football channel, with top flight matches including the big guns Man Utd on TV, Chelsea on TV, Man City on TV and Arsenal on TV on Sky Sports' regular Saturday afternoon, Super Sunday and Monday Night Football TV programmes.
SkySports will also cover 112 live matches from the English Football League (including the Championship on Sky, League One on Sky & League Two) and also 30 live games from the Scottish Premier League on Sky Sports and 35 matches from the SPFL.
Sky Sports live football on TV will also broadcast domestic Cup matches from the EFL Cup, EFL Trophy and the Scottish Cup as well as European League action from La Liga on TV, Irish Premier League and Hyundai League.
Football on Sky Sports also inclues Live World Cup Qualifiers on Sky Sports from our Home Nations Wales, Scotland, EIRE and Norther Ireland throughout the season, with England's TV matches being shown on terrestrial channel ITV Football.